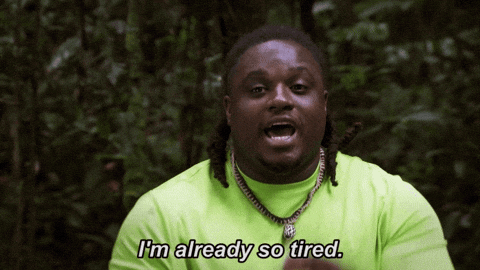 Honestly, this week was slightly more difficult than I assumed it would be. All my classes picked up a little more this week, but I have no one to blame but myself for the stress that I have because of my classes. I literally pushed all my homework for the week both Monday-Wednesday, so I could focus more on my presentation and exams this Friday.
I really did enjoy doing the activities from this week, and I tried to be less monotone in my blog posts. I'm not sure if I didn't sound that way, but I know I'm proud of what I've wrote. I feel like I'm finding my own specific voice online. Though, I might've been more proud of what I did because I put more time into what I did this week.
The extra blogs we had to do were my least favorite thing to do, especially since I feel like I repeated the same thing over and over in my blogs. The photoblitz was fun and unique, but I wish I did a better with that. I also don't know if I did any of them right, but at least I know I did them to what I think was right. As much as I would've wished not to do them, I'm glad that I got to at least be more expressive with my opinions and thoughts through them.
I also really wish I commented more, but that was sadly the last thing I could do this week. My goal for next week is to comment more often and let that be more of a priority. I always am excited to see what people post for their assignments and more. It inspires me to do more!
Extra Blogs:
Assignments:
Daily Creates: